Product name: LED luminous mouse pad
Size: 250*300*4mm; 250*300*3mm;

300*780*4mm; 300*780*3mm;

400*900*4mm; 400*900*3mm;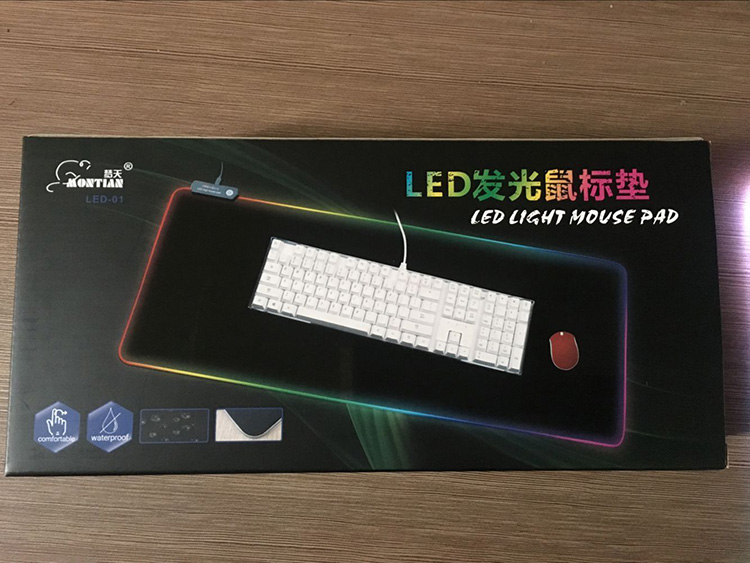 colorful package
8 light modes
Power: about 0.75w power supply: 5v
Product description: The switch key controls the light-emitting mode, the default light is red when the power is turned on, and each press is to switch to the next light-emitting mode:
1. Red 2. Green 3. Blue 4. Purple 5. Cyan 6. Yellow 7. White 8. Automatically switch according to the above color sequence 9. Symphony fast flashing 10. Symphony slow flashing 11. Turn off the backlight, press and hold 3 Shut down with memory in seconds.
The product supports customization. The thickness is recommended to be 4 mm or 3 mm. The size and custom LOGO are all available. Please inquire online customer service for the specific price.